I will carefully assess your pet's behaviour and recommend an appropriate behaviour modification plan.
Be assured that you are getting help from a professional
I understand that you want the best possible support with your pets' behaviour. Anyone can call themselves an animal behaviourist in New Zealand; and there is just so much dog training information out there, it is hard to tell fact from fiction. I am highly qualified, experienced, and offer a personalised approach for each animal based on modern and humane training methods.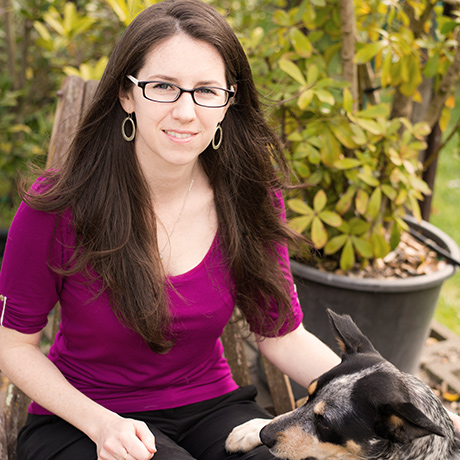 I am a first time dog owner and did the right things, obedience training from early, etc. I have a friend who has assisted me as well but my wee doggy continues to be a challenge. After taking advice from Clare we are having fantastic results. Thanks so much for your basic advice which we all need to be reminded of and the extra tricks too. Thanks so much Clare you have made such a difference to the way I deal with Oscar and how I feel too. I would highly recommend you to any other person wanting to makes changes to both yourself and your pet.
Sandie Bicknell Clare was absolutely amazing in helping me with my dog Atticus. Atticus had a problem with growling, barking, and general aggression towards strangers when on his leash, as well as not listening to/grizzling at other people whenever I was around. Clare was very attentive when meeting my partner and I, and paid close attention to Atticus and his behaviours right from the beginning. From this, she gave a real insight into what may be causing Atticus's behaviours, and the best w
ay to modify them. The in person advice, and follow up report and emails were very thorough, and has been incredibly effective in helping to modify the behavioural responses that Atticus has to situations that previously would have been an issue.
I also really appreciate that Atticus liked and responded well to Clare, as a Puli he has a general distrust of strangers, and he was very relaxed around Clare compared to when first meeting most people. Thanks for everything Clare We asked Clare to help us with our puppy who was showing signs of possession aggression. Clare was amazing. She spent 2 hours with our family teaching us strategies to deal with our dog as well as how to train him. We received a very comprehensive report from Clare to help us with our training. I have already recommended Clare to two dog owners having problems and I would not hesitate to recommend her to others. She's the go to lady for any doggy issues. We are so pleased that we contacted her.